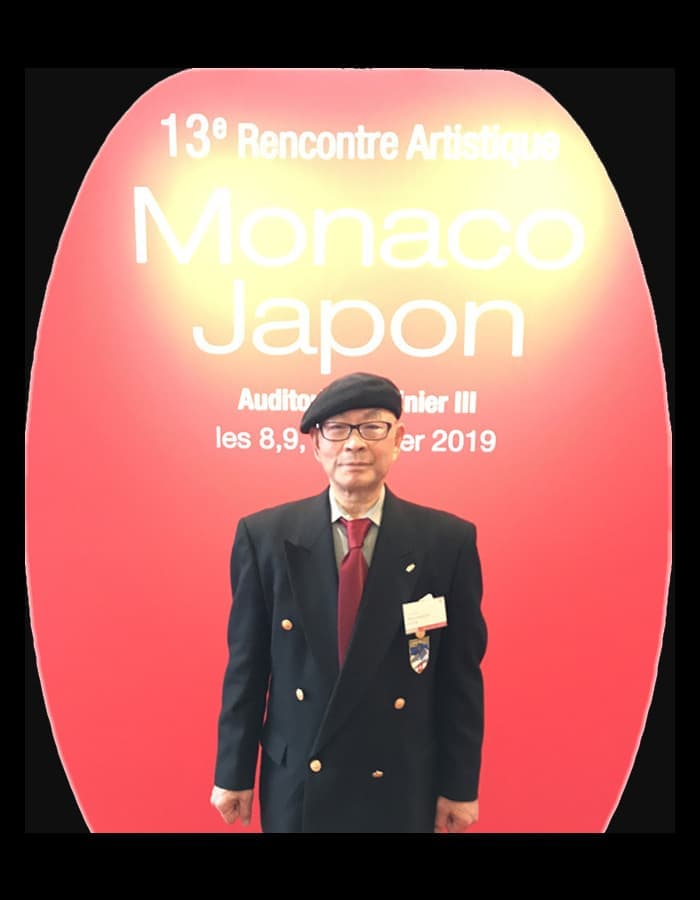 Nagura Hiroo
PROFILE
Hiroo Nagura (Hiroo Nagura, 1945 -) is, turned from an oil painter to a Japanese-style painter. He is also a monk in a temple named Futaiin. He draws works on the theme of Noh .
Evaluation of the painter
Alain Bazaar ( Representative of the Painting Division of the French Artists Association Le Salon), a French critic and painter , described "Illusion Dance 2018-1" and "Illusion Dance 2018-2" as "born from a noble samurai culture." "The two works drawn in 2019 are both very beautiful with slightly different shades of gold," he praised .
In the "2021 Yearbook of Popular Contemporary Artists", French art critic Christine Mono said about "Gensomai II-2020", "The expression of the face placed in the center follows the stage and face arranged on the left and right. The intention of the clear composition is felt. The vividness of the artist's creative impulse, which is closer to the performer's mind, grabs the viewer's heart. gold of, are drawn symbolically, are evaluated Yobi of the color is great. .